About New Song Louisville
Mission: Reaching neighbors, nations and generations with the Good News of Jesus Christ's love and power!
New Song Christian Fellowship is a community of people who share a common love for and commitment to Jesus Christ. Our mission is to passionately express the love of Jesus Christ to others through our fourfold vision:
REACH UP TO GOD through celebrative and victorious PRAISE, intimate and passionate WORSHIP and fervent PRAYER. Our desire is to seek God's face to know Him for who He is and for what He desires to do in us and through us. Acts 2:42-47
REACH IN TO ONE ANOTHER through caring and committed RELATIONSHIPS – equipping and releasing members of the body to become mature and effective disciples of Christ (making world changers).
REACH OUT TO THE WORLD through strategic local and WORLD EVANGELISM through the preaching of God's Word with power that we would make disciples of all nations according to the Great Commission (making a changed world). Matthew 28:18-20; Mark 16:15; Luke 25:46-47
REACH FORWARD TO THE FUTURE living by "PROPHETIC ASSIGNMENT" through the vision He reveals, the grace He supplies, and the hope He assures that we would discover God's perfect will in every season of our lives.
New Song Louisville was founded by Pastor Jeff & Tracy Lamont as a Foursquare Church in late 1993. They responded to a God-given vision to start a life-giving, Spirit-led church that would help people discover all that God has for them in this life. They were sent out as a church plant of New Song Christian Fellowship in Brentwood, TN under the leadership of Pastor Dale Evrist and are a part of the New Song Network of Churches. After beginning in their home on Friday nights, the ch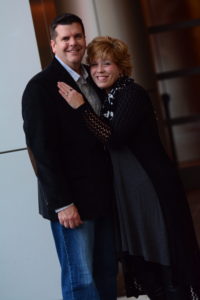 urch moved to a local elementary school and continued to grow and develop. In 1999, the church was able to purchase some beautiful land in Northeast Jefferson County, and in 2000 they constructed a new worship center. Pastor Jeff and Tracy love God, love people, and love reaching neighbors, nations and generations with the good news of Jesus Christ's love and power! Pastor Jeff's educational background includes a B.A. in Communications from the University of Louisville, a Master of Divinity from Southern Baptist Theological Seminary, and a Doctor of Ministry Degree from Fuller Theological Seminary. Pastor Jeff and Tracy have been happily married for 30 years and they have three great kids- Hannah, Isaiah, and Eliza! If you are looking for a church family where you can connect and grow- come and see us!
Services-
Join us on Sunday Mornings at 10:00am for our Celebration Service!
Main office: (502) 243-4050