Nicaragua GO Team
Join a team of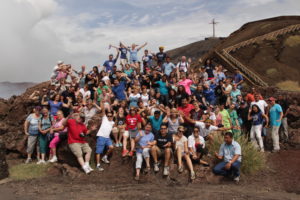 short-term missionaries from around the country as we go each summer to bless the wonderful people of Nicaragua! Our team is comprised of people from several churches from several different states. We come together with one purpose and passion – to see Jesus lifted up in the land of Nicaragua through service, outreach, compassion, and construction. Our trip begins with a couple days of orientation and training in Nicaragua and then progresses to hands on outreach and ministry. Each participant chooses one area of service and outreach to be primarily involved in for the trip. The choices include drama & evangelism, children's ministry, medical teams, construction teams, and sports teams. God does wonderful things as we work together to build churches and orphanages and to reach people with the life-changing love of Christ!
The cost of the mission trip is $1,200.00 plus a $50.00 application fee and the cost of airfare from your city.
For an information packet or trip applications, contact us at (502) 243-4050.
Foursquare Missions "GO" Team Nicaragua Form Checklist.
Click HERE for a printable checklist.
Please click on the link's below for downloadable forms.
Forms needed for New Applicants:
Forms needed for Returning Applicants:
Release/Disclaimer of Liability
Authorization for Emergency Medical Care (adults)
Authorization for Emergency Medical Care (minors)
Authorization to Leave the Country (for minors only, must be notarized)
All materials included in this packet are reproducible. We appreciate your help in getting these forms out to those planning to attend this year's trip. If you have any questions regarding the forms please do not hesitate to contact us. Thank you again for your time.